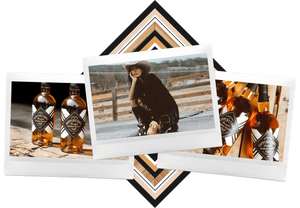 We're proud to be Nashville's only 100% women-owned whiskey company!
At Happenstance, we like tradition but we're not so old fashioned. We like our manhattans with a beach, our whiskey not-so-sour and our seven & sevens don't equal fourteen.
And although we believe many great moments happen by chance, our premium-bourbon is not one of them.
Our founder wanted a brand that pays homage to the tradition of American bourbons that have come before us, but with an unexpected punch of today's most sought out flavors. So born was our Founder's Edition straight bourbon whiskey. A complex combination of vanilla, hazelnut, toasted oak, honey and toffee notes.
Double-distilled. Naturally smooth. Barrel-aged to perfection.